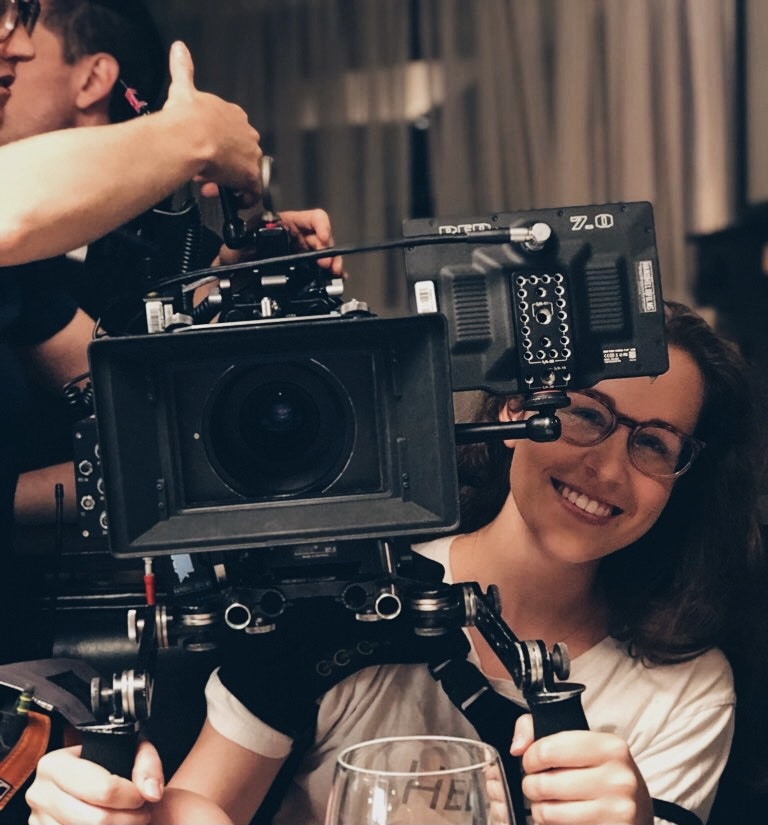 Alexandra (Alex) Bock is a New York City-based cinematographer. She graduated from Florida State University's College of Motion Picture Arts with a Bachelor's degree in Film Production and has gone on to shoot a variety of projects that range from narrative, music videos, and commercials. Her visuals stem from a strong passion to craft images in a thoughtful way through the use of color, lighting, and camera movement. She takes great care to elevate the director's vision and really enjoys the collaboration process that leads to the unique look of each project.
Her most recent short film titled "This Is Our Home" is an official selection for the Oscar-qualifying Atlanta Film Festival. It has also won an Audience Award at Brooklyn Horror Film Festival; Best Narrative Short at BEYOND: The Cary Film Festival; and was selected to screen on SHUDDER, Short of the Week, and Film Shortage; and has screened at the American Cinemateque in Los Ángeles and the MoMA in NYC. Her music video work has been featured in publications such as Pitch Fork, Stereo Gum, Post Trash, Immersive Atlanta, and Gorilla vs Bear.

When Alex is not on set, you can find her drawing up plans for her next travel adventure or exploring NYC by bike (as long as the weather is 50 degrees or higher).
Alex has dual-citizenship in the United States and Finland, and is available to work abroad.